[Examples] (click image for video)
Soft robotic gripper. we design a functional gripper using our algorithm with microstructures that can grasp objects by moving their tips when external forces are applied to their extremities.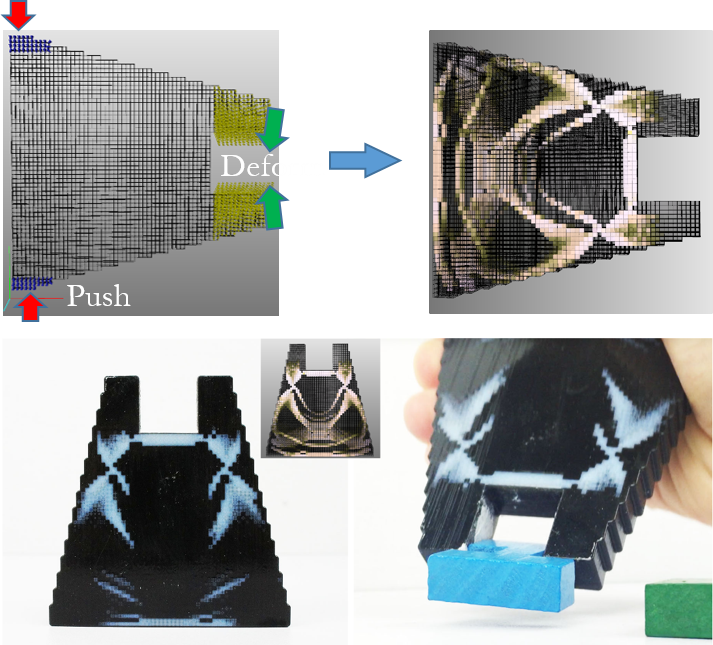 Soft swimming ray. We design a soft way with swimming motion modes. The soft mechanisms for flapping wings are embedded in the material by topology optimization. The wings of the ray are specified to flap up and down when vertices on its spine contract and expand.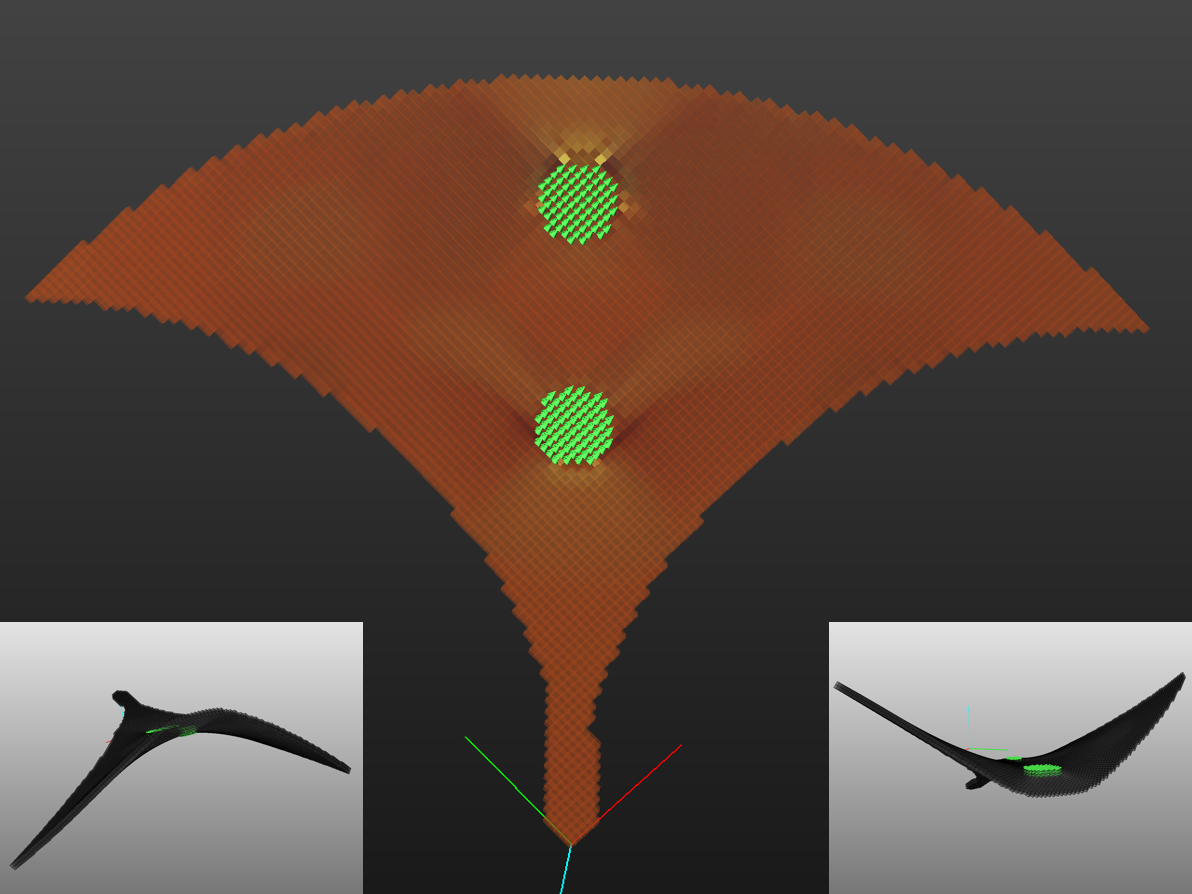 Bridge. We demonstrate the capability of our algorithm on solving high-resolution topology optimization problems. The bridge optimization problem is within a 34 by 17 by 8 inch volume, corresponding to a trillion of printing voxels.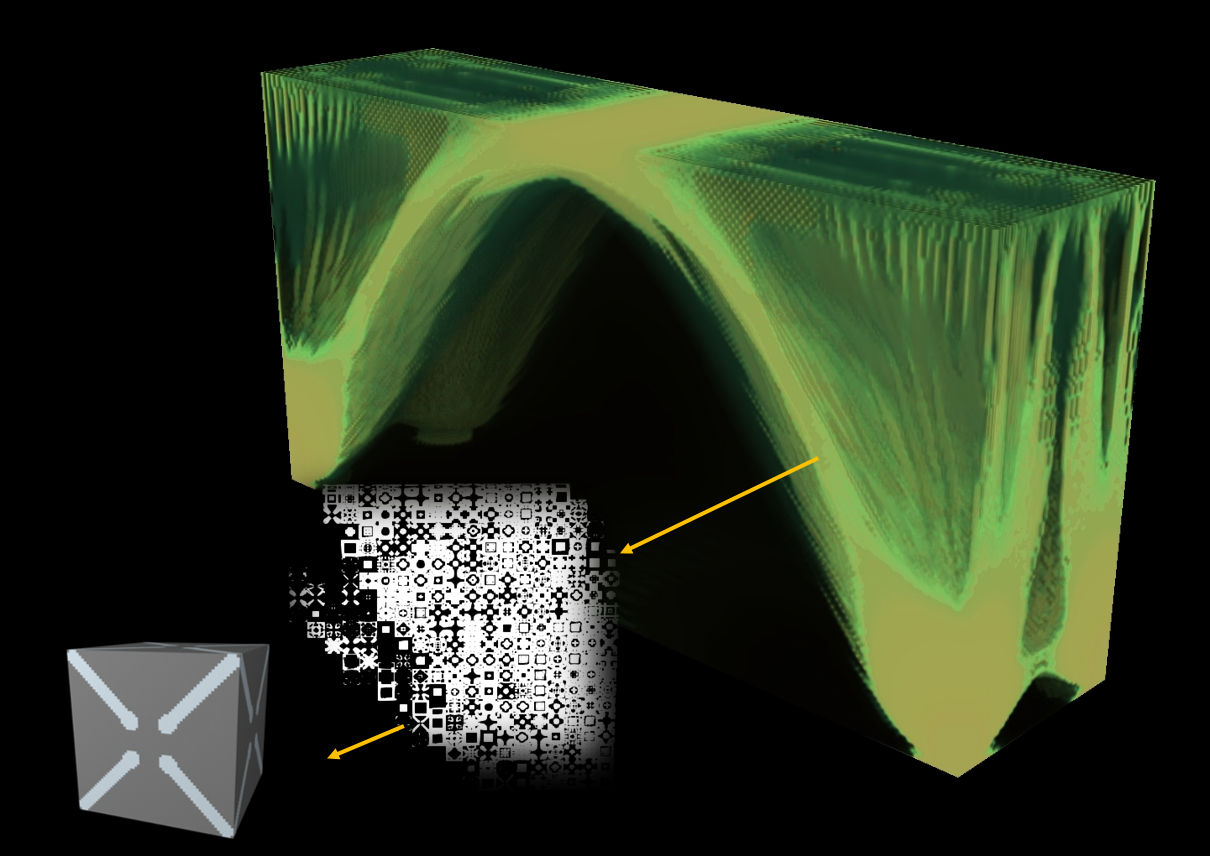 Flexure. We design a mirror flexure using our algorithm with two different objectives for stiffnesses. The Y direction is set to be very stiff and the Z direction to be very soft.